We are an award-winning, family business operating throughout Twickenham, Richmond and East Sheen and the surrounding areas, using our local network of passionate carers. When it comes to home care, we know that everyone's needs are different and can also change from day to day. Our home care services are not only tailored to suit your requirements, ranging from a helping hand with hourly-visits through to 24-hour live-in care, but are also flexible.
The first thing we do is take the time to understand every individual's situation. Read below to find out more about our 24 hour, live in home care service.
We find that Live-in care is the preferred option with CuraCare when people:
"We set up CuraCare's live-in care service as we wanted to provide alternative options to people whose care needs have progressed. You or your family may feel you need more than several visits per day and much more support. But, instead of moving to a care home, you want to remain in your own home with familiar surroundings and a degree of independence, and we want to support you to make that possible." How live-in care works and what's needed?
Live-in care generally works by having two of our carers living with a client, working on a 2 weeks on / 2 weeks off pattern. This not only ensures there's always someone on hand, but also better detects changes in care needs. Working with the preferences of the individuals (some people enjoy companionship, others value privacy and personal space) a mindful and sensitive agreement is tailored to suit you and carers are hand-picked to match the personalities of each client.
Our carers take into consideration not only the unique needs of their clients but also the needs of their family in maintaining positive relationships. And, because we fully support our carers, we provide ongoing collaborative advice and training to continuously improve the care they provide.
On a practical level, a spare room is required for live-in care to work best, as well as internet access. Bathing and kitchen facilities are also required but, depending on what works for both parties, are often shared with the client.
We know that making a choice about live-in care is a big decision. If you're looking for care in the Twickenham, East Sheen or Richmond areas, please call one of our offices or pop in for a face to face chat and we can discuss what could be right for you:
Or you might be interested in...
We're rated outstandingly caring by CQC
We're rated 5/5 by the NHS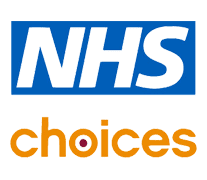 Our staff won't work anywhere else